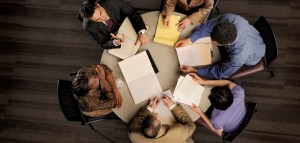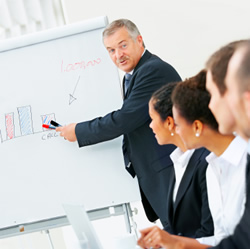 You've recruited and hired the best people.  You've put in place the systems and processes to ensure maximum effect.  Still, you could be more effective, more competitive or more profitable.  Something is stopping your staff from becoming the creative, dynamic and synergized team that they can be.
Clarity Facilitation can help.  We specialize in solving problems of human dynamics – teamwork, effective communication, conflict resolution, leadership, interpersonal relations and emotional intelligence are some of the "soft skills" issues that we help organisations to overcome in order that they reach their full potential.  Read further to learn how Clarity Facilitation can help your organisation overcome problems and reach further in its quest for excellence.
 About Clarity Facilitation
Clarity Sdn Bhd is a small specialised consultancy in Brunei.  We work with the region's leading organizations, both private and public to help them achieve their goals.
Mission Statement
Clarity Facilitation helps organizations better leverage their own potential to achieve objectives. Our strength lies in assessing and understanding barriers to success, then creating customized solutions that lead organisations toward success in a carefully managed environment.
Specializations include:
Facilitating Professional Development programs for leading organizations:

Team Development and enhancement
Effective Communication
Leadership Development
Conflict Resolution
Organisational objective setting and strategy formulation
Improved Efficiency and Effectiveness
Change Management
How to effectively manage others
Improving Emotional Intelligence
Interpersonal Dynamics
Effective Decision Making
Customer Service
Cross-cultural Relations
Achieving work/life balance

Assisting organizations in defining and understanding their target markets through focus groups
Conducting qualitative and quantitative research to measure key indicators such as employee engagement and customer satisfaction
Coaching executives to perform effectively and confidently
Facilitating mission development, strategic planning and prioritization of objectives
Our clients include:
BSP, BLNG, BMC, Total, HSBC, Baiduiri Bank, Standard Chartered Bank, British High Commission in Brunei, Australian High Commission in Brunei, Ministry of Defense, Yayasan School, Jerudong International School, St George's School, Empire Hotel and Country Club, Pizza Hut, CfBT and Brunei Investment Agency among others.
Our Competitive Advantages:
Over a decade of professional international facilitation experience
We establish long-term partnerships with our clients to assess and meet their needs now and into the future
We are a local company with a deep understanding of local and foreign culture
We provide value to our clients, helping them to perform more effectively, more efficiently and to higher standards
Experienced in the use of personality profiling instruments

Myers-Briggs Type Indicator
California Psychological Inventory
Strong Interest Inventory
What is Facilitation?
Facilitation is the art and science of enabling people to reach their objectives. Our role is to design an environment for participants to create, manage and take ownership of their group processes and reach outcomes that advance those objectives.
As facilitators, we provide the framework for the people in your organisation to identify obstacles, collaborate on solutions and achieve their objectives using the knowledge, experience and skills they already possess.  After all, your people are the foremost experts regarding your organisation and the only ones who can implement the solutions required.  We tap into this expertise and desire for improvement by establishing the appropriate framework.

391total visits,3visits today