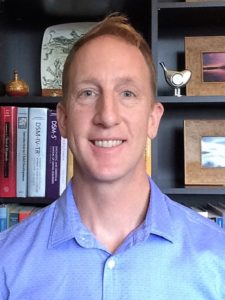 Todd McPherson, Counselling Psychologist and Director of Clarity Sdn Bhd 
Master of Arts in Counselling Psychology (University of British Columbia, Canada)
Todd trained in Canada and has lived in Brunei since 2003. He created a private practice to offer psychotherapy/counselling and assessments in Brunei. In 2012 he established Clarity Sdn Bhd in order to offer a wider range of services in Brunei.
Todd employs Cognitive-Behavioural Therapy and Narrative Therapy to help clients struggling with anxiety, depression, self-harm, relationship difficulties and other issues.
In addition to counselling, he facilitates workshops for organisations  around topics like Team Development, Effective Communication, Customer Service and Conflict Management.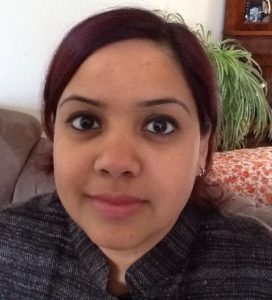 Rubina Anis, Counsellor & Autism Coach (Kuala Belait)
Master of Science in Human Development (Nagpur University India), Master of Arts in Counseling Psychology (Webster University Leiden, Netherlands)
Rubina has experience in schools integrating children with developmental and behavior disorders, and working in a multidisciplinary team serving clients with autism and trauma-affected asylum seeking children and families. She works with clients of all age groups and cultural backgrounds with diverse issues such as Autism Spectrum Disorder; behavioral and learning issues; transition; grief; and emotional and psychological issues like stress, anxiety, depression, relationship problems and eating disorders. She employs behavioural therapies like Applied Behavior Analysis, Adlerian psychotherapy and Cognitive Behavior Therapy in her practice. Rubina's practice is centrally located in KB and easily assessable from Panaga, Seria and Miri.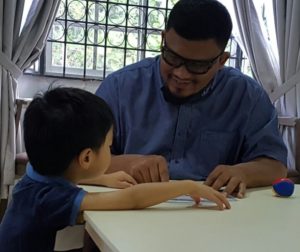 Zainul Abidin Isahak, Counsellor & Autism Coach 
Master of Social Science in Counselling (University of South Australia)
Zainul worked as a counsellor in Singapore with couples, families and individuals; and he worked as a career counsellor with the government unemployed individuals find new employment. Due to the high number of families with children on the autism spectrum, his focus is on offering early intervention behavioural therapy for children and coaching for their parents. In addition, Zainul uses a Cognitive-Behavioural Therapy approach to deliver counselling for individuals, couples and families. Zainul is trained as an NLP practitioner and an ABA therapist.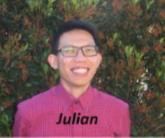 Dr. Julian Lim, Clinical Psychologist (Riverview Medical Clinic)
Doctor of Psychology (Clinical) (University of Southern Queensland, Australia)
Julian, who is from Singapore, went to University in Australia where he earned his doctorate in Clinical Psychology and worked in private practice for several years.  He has a special interest in the assessment and treatment of trauma and working with couples. He strives to provide comprehensive psychological assessment and individually tailored intervention grounded in scientific research, in a safe, warm and non-judgmental environment, for individuals and couples experiencing psychological distress across a range of mental health issues.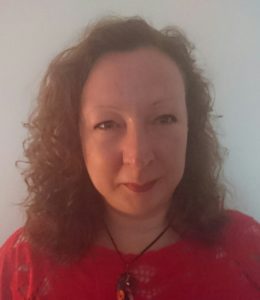 Justine Gardiner,  Counsellor and Careers Guidance Practitioner (Riverview Medical Clinic)
Master of Education in Guidance and Counselling (University of Southern Queensland, Australia) Post Graduate Diploma in Careers Guidance and Counselling (University of Northumbria, UK) Accredited Morrisby Career Profiler (Morrisby UK, 2013)
Justine has 20 years of professional experience working with clients from all age groups and families in the UK and Internationally. Skilled in a range of counselling approaches, Justine strives to meet the needs of each unique individual and has assisted clients contending with a range of social, emotional, and career related issues. Her practice aims to encourage recognition of personal strengths and enhance resilience, enabling clients to cope with difficulties and achieve their own goals. Justine's practice reflects her core personal values of empathy, compassion, integrity and respect for human rights and dignity.
Justine also facilitates psycho-educational group work and professional training which promotes a better understanding of child and adolescent development and barriers to wellbeing.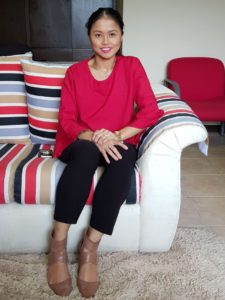 Nasyhea Abdullah, Clinical Psychologist (Riverview Medical Clinic)
Master of Psychology, Clinical (University of Southern Queensland, Australia)
Nasyhea is a registered Clinical Psychologist and member of the Australian Psychological Society and College of Clinical Psychologists. She is also
registered with the Australian Health Practitioner Regulation Agency in Australia. Being a Bruneian Malay, Nasyhea speaks Malay and English. She spent over 10 years in Australia training in clinical psychology and working in government and non-government organisations. Nasyhea values working collaboratively with children, adolescents, adults and their families who present with a range of mental health issues such as depression and anxiety, parenting, trauma, attachment, emotional distress, behavioural regulation and coping and adjustment difficulties.
Nasyhea draws on evidence-based interventions including Cognitive Behavioural Therapy and Play
Therapy in her work, using an attachment and trauma informed perspective. She also
works from a value and strength-based perspective, seeking to understand what is important to
her clients and drawing on their strengths to empower them in reaching their goals.
Nasyhea has significant experience and expertise in training, educating and supporting parents
and carers, as well as teachers and other staff who care for and work with children with complex needs.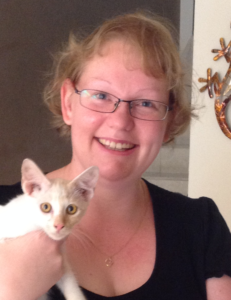 Sian Bailey, Occupational Therapist
Bachelor of Science (Hons) in Occupational Therapy (University of Southampton, UK)
Sian worked in the UK as part of a multi-disciplinary team for the National Health Service with adults and young people with learning disabilities and also in adult rehabilitation. She has experience working with people with Autism and a range of syndromes. In 2016 she completed an accredited course in school based occupational therapy. She has experience working with a range of clients to promote function and independence in daily life. She is trained in Makaton sign language, Sensory Integration Therapy and OSCE physical health assessment.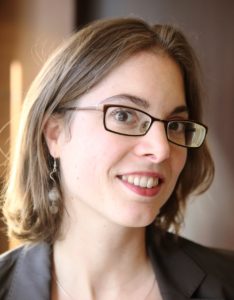 Margot Stroeken, Coach and Trainer, (Kuala Belait)
Coactive Coaching (Coaches Training Institute)
Master of International and European Law (Rijksuniversiteit Groningen)
Margot is a Co-Active coach and certified soft skills/business skills trainer. She coaches people looking for a change in their life or lifestyle, or a fresh start (personal or career) at their next destination. Margot also facilitates workshops on transition, communication and business skills.
Margot works from Kuala Belait.

933total visits,7visits today